Diskovery is the culinary and cityguide association of Skema.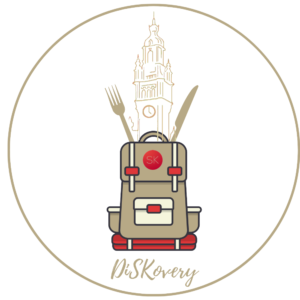 Formerly known as Lille des Saveurs, it is now a culinary association present on Skema's three French campuses. Lovers of good living and good food have taken on the mission of introducing SKEMA students to the art of the table and of delighting their class, by offering various activities throughout the year. In short: good spots, buffets, sharing, opening up culinary horizons and, above all, good food to spare.
Made up of around thirty active members, Diskovery is a recognised association within the school which is keen to make the culinary arts accessible to all.
The association also offers students recipes, culinary reviews and "tutorial" videos on its Instagram, which it regularly updates. Food lovers are welcome!
Communication Department
Communication is essential for the promotion of our events, it allows us to inform Skémiens of our different activities and to make them want to participate. The members of this department are capable of editing videos, creating posters and writing posts in French and English on social networks.

Event Department
The Event department is in charge of organising events, which in concrete terms means preparing recipes for buffets and dinners for other associations or for our own stands, as well as decorations to match the chosen theme. It also involves organising our cooking competition, certain evenings around a theme they choose, as well as any other event they would like to introduce to Skema.
Canvassing Department
The canvassing department's mission is to find sponsors and partners for our events. These short or long term partnerships (restaurants, chains, large food groups, etc.) are necessary for the smooth running of the association and allow the creation of a network that Diskovery could not do without. This is an essential part of the association's work, as it contributes to the success of the events and therefore requires good interpersonal skills.
Recruitements:
1st phase: an individual interview with Disko members to demonstrate motivation to join the association
2nd phase: A job to be done according to the desired pole within the association
3rd phase: Finally a team building around a brunch/apéro to exchange, share and discover each other between members and applicants.
President: Cyril PERONNE
Email address: cyril.peronne@skema.edu
Phone number: 06 84 41 53 56
Facebook
Instagram
Website