L'association Broad'Lille est l'association des arts de la scène de SKEMA BS.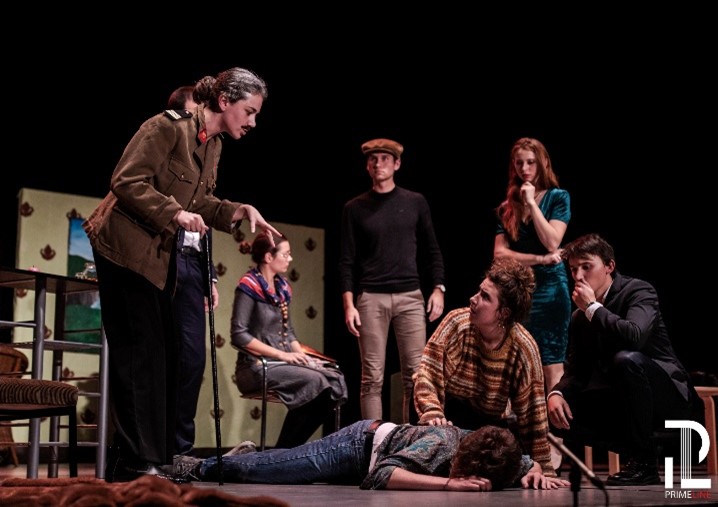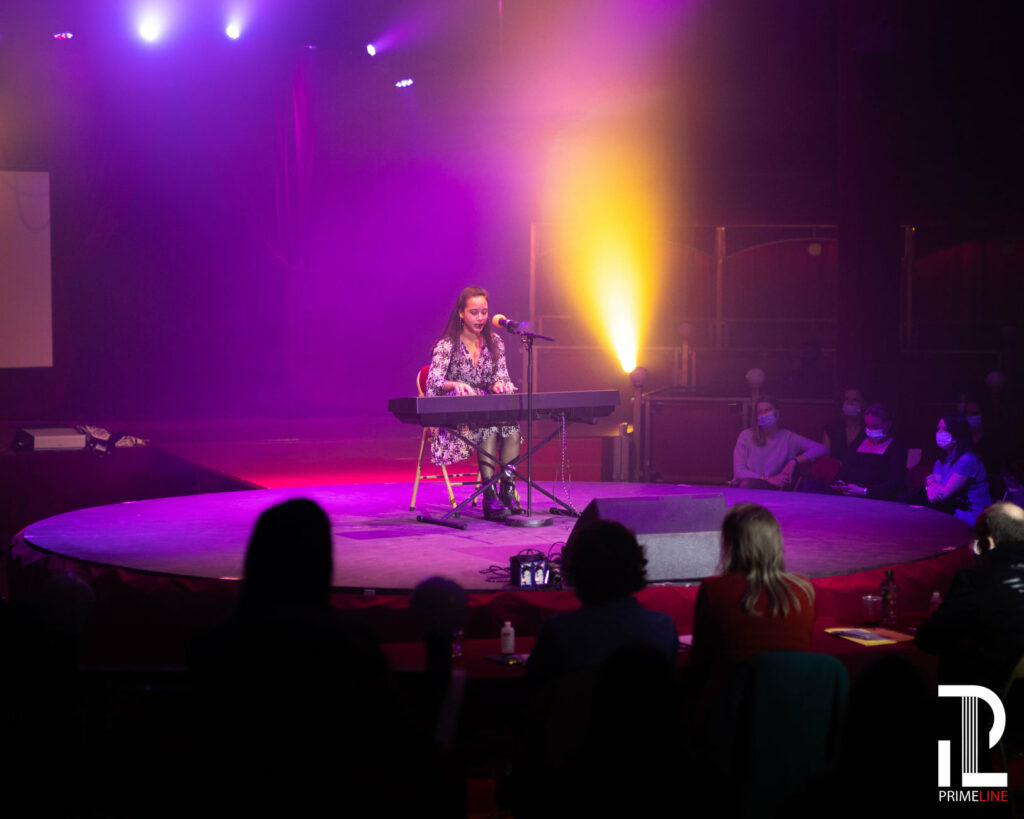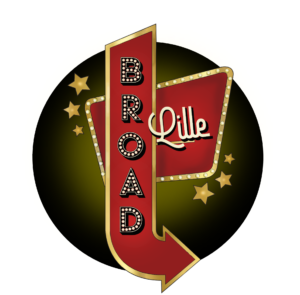 BROAD'LILLE est l'association d'arts de la scène de SKEMA Lille. Elle organise deux spectacles par an dans une salle de spectacle de la métropole lilloise. Des représentations de chant sous forme de chorale sont réalisées dans différents hôpitaux ou des maisons de retraites de Lille en partenariat avec l'association HOPE. Broad'Lille organise également des matchs de théâtre d'impro et des soirées comme la soirée cabaret ou des soirées karaoké. Les membres de l'association ont tous un objectif commun : partager leur passion comme la danse, le théâtre, le théâtre d'improvisation et le chant pour les unir dans la production de leurs événements. Ces spectacles sont aussi montés par les personnes du pôle costumes & décors, communication, évents et démarchage. Si tu as envie de monter sur scène en ayant de l'expérience ou non, ou si tu es motivé pour mettre en place ces évènements, n'hésite pas à postuler au sein des différents pôles de l'association pour faire partie de cette formidable aventure !
Main events :
Broad'Lille's flagship event is the bi-annual show! This show is not a simple play. On the model of a musical, singing and dancing take place throughout the performance. In just a few months, actors, dancers and singers put on a show that they proudly present in November and March each year. These shows are also put together and organised by the people in the Setting & Disguise, Communication, Events and Solicitation departments.
Le second évènement phare de l'assocation est le Students' Got Talent. Co-organisé avec le BDA, c'est l'événement étudiant de l'année. Tous les arts seront au rendez-vous pour un spectacle hors du commun : musique, danse, chant mais aussi magie, acrobatie et bien d'autres ! Les étudiants lillois âgés entre 18 et 25 ans seront là pour laisser exprimer leur talent sur scène. A la clé, l'opportunité de s'exprimer en public dans un cadre d'envergure, mais aussi de toucher au cashprize de 500€ en figurant sur le podium.
Pôle Théâtre Classique
Broad'Lille's theatre department is composed of all the comedians who act with a text, contrary to the improvisation department. Because it is responsible for all the theatre part of the big final show, it plays a major role within Broad'Lille. Indeed, the main event of the association, the semestrial show, brings together theatre, danse and song on the stage. This show is a play, which choice is initially made by the theatre pole, and to which are added dancing and singing interventions. Once the choice of the play has been made, the members gather several times a month to set up rehearsals and to organize the whole theatre play. Please note that the plays are in French.
Pôle Théâtre d'Improvisation
The improvisational theatre centre welcomes both experienced improvisers and beginners. The sessions consist of warm-up exercises and improvisations in different forms in order to train for the improvisation matches. The improvisation matches consist of a match between two teams who choose a theme among those proposed by the public. Once the theme has been chosen, the team has only 30 seconds to prepare, and then the improvisation begins! The winning team is chosen by the audience. There is no lack of happiness and humour, so do not hesitate to join us to explore your improvisation skills and get your imagination working! Please note that the improvisations are made in French. 
Pôle Danse
The passion for dance is what drives all the member of the team. No matter their formation or their preferred style: classical, modern jazz, contemporary, hip hop, or anything else, each one contributes to the quality of the group. The main occupation of the team is the creation of the choreographies for the semestrial show in collaboration with the Theatre and Singing departments. 
Pôle Chant
The singing department welcomes singing lovers, whether they are experienced or not, and has the aim to set up the musical part of Broad'Lille's biannual show. But even before hitting the stage for the final representation, the singing department lends its voice to diverse other events as for encounters at nursing homes or during karaoke evenings with the Skemiens. 
Pôle Décors & Costumes
What would be a musical without any dazzling setting, breath-taking accessories and disguises ? This is the role of the settings and disguises department. From the order management to the decoration of the show scene, not forgetting the design of both garments and settings, the settings and disguises division sublimates the talent of comedians, singers and dancers.
Pôle Event & Démarchage
The Event & Solicitation department is a new department in the association. The main activities are the organization and conception of events such as half-year show, Student Got Talent... And also the solicitation of theatres or event sites and the research of sponsors.
Communication Department
In Broad'Lille communication department, both creativity and marketing awareness are essential qualities. During the year, our department has to imagine and create advertising for the events as well as for our association. For instance, we make the design of digital banners, trailers, or Facebook cover. Moreover, we ensure the visibility of our association on our social network by regularly posting appealing content, whether it is challenges, articles, or quizzes about musicals. Generally, the communication department is involved in any aspect related to Broad'Lille image, either in terms of clothing or the presentation of the association.
Les recrutements se déroulent en une ou deux phases en fonction des pôles. Des exercices ou projets à préparer à l'avance peuvent vous être demandés. Au moment de l'entrevue, deux à 4 représentants du pôle et de l'association seront présents pour vous faire faire des exercices et vous poser des questions afin d'évaluer vos compétences et apprendre à mieux vous connaitre. Les entretiens se font dans la bienveillance, et la bonne humeur, alors n'oubliez pas de nous présenter votre plus beau sourire au moment de notre rencontre !
President : Laurine FORNIES
E-mail address : laurine.fornies@skema.edu
Phone number : 06 30 84 63 53
Facebook page : Broad Lille
Instagram page : broadlille