Métamorphose is an association that promotes fashion and beauty in SKEMA Business School since 1994.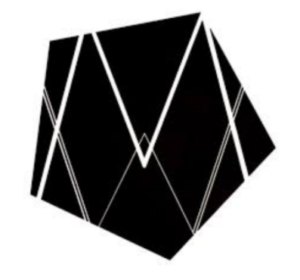 It entertain SKEMA students as well as the entire Lille area in the field of fashion & beauty around many events: young designer fashion shows, empty-dressings, private sales, publication of articles, organized visits to the premises of major ready-to-wear brands, student parties, contests. Building on its success and always wanting to innovate, in 2018 the association set up the SPLITT pole which offers creations available for purchase (cap, sweater, etc.) A dynamic and popular association within SKEMA, Métamorphose came in second place in the ranking of "Associations of the year" in 2016. Very active on Instagram, Métamorphose offers its 1,000 subscribers the latest fashion news and inspirations while diversifying its content depending on the time of year with the establishment, among other things, of wishlists.
Main events :
The designer fashion show is one of the major event for Métamorphose. This is an event where Skemiens are offered the opportunity to attend a couture parade, bringing together exceptional and original pieces by designers from all over France. It is also an opportunity for some skemiens to gain a first experience in the world of fashion, because it is indeed the latter who parade dressed in creations.
The boutique fashion show takes place every year in March. It is a parade during which shops in the greater Lille area have the opportunity to present their collections worn by Skemiens students. Unlike the boutique parade, the latter takes place on school premises.

Fashion Show Department
As its name suggests, it takes care of everything related to the organization of the parades: logistics (room reservation, equipment ...), choice of outfits, selection of models, choice of theme, choice of DJ and exceptional creators in collaboration with the door-to-door sales department… The last Créateurs fashion show brought together more than 300 spectators at the Palais des Beaux-Arts. The work of our amazing team has allowed us to introduce you to wonderful creations in a professional setting.
Event Department
Its role is to organize all the events outside the fashion show. It can be evenings (Paf Valentine's Day), conferences, breakfasts. The event pole also organizes a fashion week and participates in the realization of the parades by collaborating with the fashion show pole.

Pôle Internet
Showcase of our association and witness to our dynamism, it takes care of the production of photos, videos, articles for the blog and very frequent publications on the multiple social networks on which we are present (Facebook, Instagram ...).
Design Department
It is oriented towards: the design of unique clothing and accessories highlighted during our events. The organization of sewing workshops allows students of the school to discover the universe of creation and styling through the making or customization of various pieces..
Sponsoring Department
Its purpose is to: Raise funds to increase the scope and professionalism of our events Find partnerships to allow us, as well as companies, to share our passion for fashion through the provision of services, meetings , promo codes, donations of goodies, etc. The door-to-door sales department allows skemiens to benefit from partnerships and reductions in stores in Lille. This is the hub of negotiating sharks, those who like to push their limits.

Pôle Splitt
Splitt is the internal SKEMA store whose goal is to promote fashion that is "simple, effective and affordable". Being at the Splitt pole means training in sales, design and communication around clothing. So if you've always dreamed of launching your own brand, of making clothing lines (caps, sweatshirts, t-shirts, etc.) by dressing the students of your class and if you like challenges this pole is made for you .

Pôle Beauté
The pole is responsible for promoting cosmetics, that is to say makeup and skin care within SKEMA but also outside, in particular through the association's social networks which are open to all. The beauty center is brand new since it was created this year, and has established real continuity with the other poles of the Metamorphosis association. Indeed, just like fashion, make-up can also be seen as an art and an expression of one's personality. On the other hand, the door-to-door sales division already has partnerships with cosmetics brands that the beauty division can benefit from. During the year, several themed events will be organized on campus, such as conferences, make-up workshops and other events of all kinds. For example, among these events, a masterclass on the theme of Saint Valentin will be organized or a competition for make-up for Halloween, leaving room for the creativity of the school's students.

To join Métamorphose, you need to pass different kinds of interview (individuals but also in group).
President : Meritxell Tronc
E-mail address : metamorphose.lille@skema.edu
Facebook page : Meta Morphose
Website : https://www.metamorphose-skemalille.com