Septième Art is the association dedicated to the lovers of the cinema.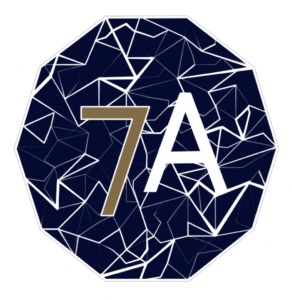 Septième Art is the film association of SKEMA Business School based in Lille. Through fun and friendly events, we aim to promote cinema in all of its forms to students of our school, but also at the city level, and even nationally. Cinema is also about diversity, open-mindedness, discovery, development of a critical mind and a greater sensitivity to everything that surrounds us - in short, everything that should define us as SKEMA students.

Main events:
Our flagship event is Sklap'it, our very own student short film festival, bringing together all those who love short films and those who are new to this world. A jury of professionals is present on site to elect the winners. We also organize ciné-colocs throughout the year, i.e. screenings in apartments in Lille followed by discussions and debates, in short, convivial moments of discovery.

Short Film Department
The Short Film Department is in charge of writing the script, directing it and editing it, with the aim of presenting their creations in competitions such as the Nikon Festival or the Trophée des Arts.
Critique Department
The Critique Department contributes to the website La Septième Critique by regularly publishing articles or reviews on films or series that they have appreciated (or not...) as well as ""TOPs"" on different themes to advise you during your idle evenings.

Event Department
The Event Department takes care of the organization of all the events of Septième Art, from the cinema outings to the roommate's movies, not forgetting its crucial role in the organization of "Sklap' it".
Communication Department
The Communication department is in charge of creating and maintaining the visual identity of Septième Art on our different social networks, promoting the action of the association within the Lille metropolis and creating content for the students.
Partner Relations Department
The PR Department is crucial because it makes sure to find places for Septième Art's events, partners and sponsors, guests for our activities or even juries for our contests.
There are 3 phases of recruitment to join our association:
➔ the first one is a classic interview of about 30 minutes during which 2 members of 7A evaluate your motivation as well as your attraction for cinema.
➔ the second one is more practical: you will have to realize a small work related to the pole you wish to join.
➔ the last phase is more playful, we will invite you to an aperitif or evening so that you can meet us and exchange with the whole association.
President: Charlotte VERDOUX
Email address: charlotte.verdoux@skema.edu
Phone number: 06 60 80 74 07
Email address of the association: septiemeart@outlook.fr
Facebook
Instagram
Website