HeForShe at Skema Business School Lille brings together students who want to represent a simple principle: gender equality.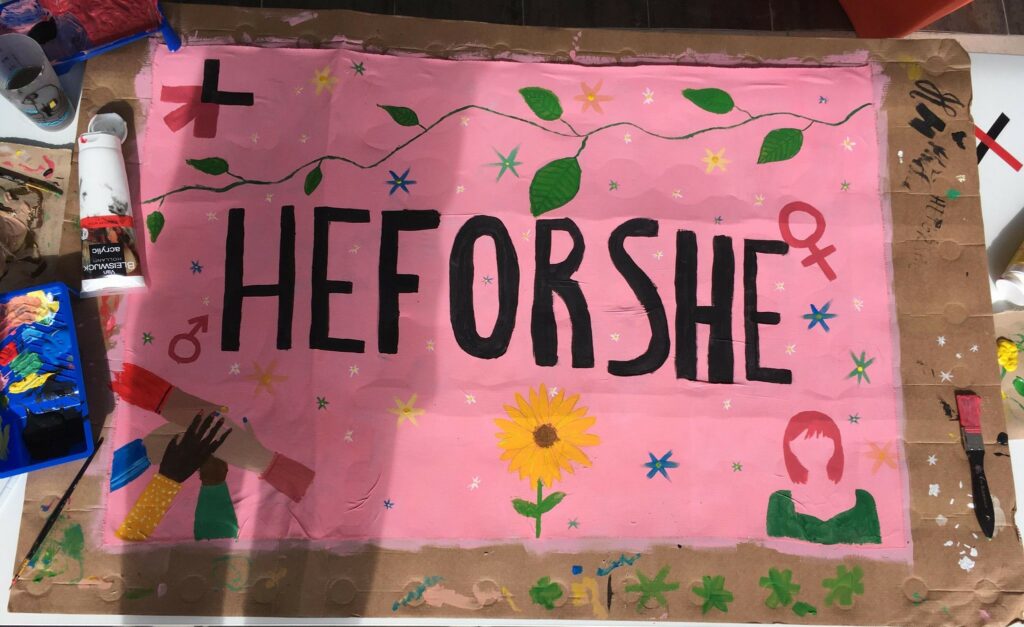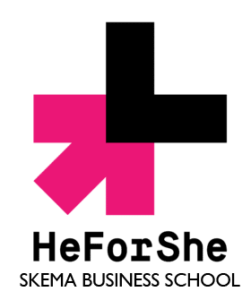 HeForShe is a solidarity campaign advocating for gender equality launched by UN Women in September 2014. The primary objective is to involve men and boys in the march towards equality by encouraging them to take action against the inequalities faced by women and girls. It aims to include and gather around a theme that concerns us all politically, economically and socially. The aim of the association is to inform and sensitize men and boys to the issues of gender equality. We want to do this in a positive way that encourages them to act in favor of this equality, that they feel concerned and that they recognize their role as decisive actors. Our approach evolves within the framework of a global and international movement, we represent the antenna of diffusion of the movement's ideas based at SKEMA Business School Lille.
Main events :
HeForShe has decided to implement the Women's Rights Week. Each day of the week week, HeForShe proposes to the skémiens activities activities on the theme of women's rights to raise awareness on the subject, to highlight the to raise awareness on the subject, to highlight the advances but also the progress that still needs to be made in this field. (Self-defense workshop, workshop on workshop on endometriosis and contraception contraception, workshop in collaboration with with the BDA, stand with information information on sexual assault, workshop on salary negotiation with a specialized negotiation workshop with a specialized speaker).
HeForShe Skema Lille collabore beaucoup avec d'autres associations skemiennes dont par exemple l'événement "Green EntreprenHERship". Conférence en partenariat avec Enactus sur l'entreprenariat féminin et l'écologie. Des intervenantes viendront nous parler de leur expérience en tant qu'entrepreneuses engagées dans la lutte pour la protection de l'environnement.
Communication Department
The Communication Department is in charge of communicating through different channels, including social networks. In addition, it must give visibility to the association within SKEMA and therefore relay information, videos, striking images before, during before, during and after the events. 
Event Department
The Events Department plans the association's calendar of events as well as their material and their material and financial organization. The members are in charge of all the logistics of the events.
Sponsoring Department
The role of the Partner Relations Department is to keep the association's sponsorship brochure up to date the association's sponsorship brochure, look for sponsors (e-mails, calls, meetings), negotiate sponsorship or partnership contracts, without forgetting to maintain relations with them. It is also up to the members of this pole to actively seek speakers for the association's for the association's events.