Embark in our adventure to welcome foreign students in Lille and to make the rest of the promotion discover foreign cultures!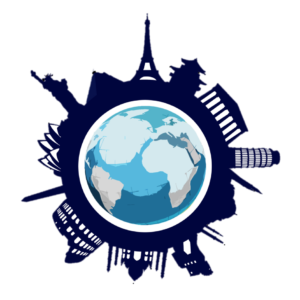 S'Konnection is an association, created in 2007 thanks to the 1901 regulation. Its first aim is to welcome foreign students to SKEMA Business School's campus in Lille and to integrate them into the student life. We also want to improve SKEMA's students' knowledge of foreign cultures. S'Konnection allows you to travel. Fly with us in Europe thanks to our trips. Create strong ties with the international students at our school thanks to our events (sponsorships). Help us promote foreign cultures within SKEMA by organizing the famous Kfet evenings! We are one of the rare associations to organize events with other Business Schools. Our motto? Open-minded, curiosity and altruism. S'Konnection is before all a family. We are motivated friends who share a common interest: abroad. Our association wants to innovate by imagining new events which allows foreign students to have more participation in the student and associative life of SKEMA. What is essential for us, is to gather French and foreign students, who just ask for sharing, exchanging, and discovering together.
Main events :
Skupidon, or Valentine's Day seen by S'Konnection. Roses distribution, sweet buffet, S'Konnection celebrates love the American way in the school.
Kfet evening. S'Konnection takes you on a journey during Kfet evenings. On the menu: tasting of typical dishes, activities and games to discover new cultures.
Pôle Intégration
The integration hub is in direct relation with the international students. Members of the hub are available to provide help on issues encountered every day by students from other countries. Therefore, our team helps deal with apartment issues, it also helps with taking appointments to the doctor, needs for translations …). What is more, free French courses are proposed since September 2017, either for beginners or advanced speakers. Come and enjoy our courses that are focused on your daily needs as a SKEMA student!
Communication Department
The communication hub manages all our social networks daily (Facebook page, Instagram, LinkedIn…). Its members ensure the highest visibility for the association by creating posters and trailers. This year, the cluster has taken on the challenge of creating a travel guide made by Skémiens, for Skémiens, in order to offer everyone, the possibility to transform their trips and exchanges into unforgettable adventures.

Pôle Voyage
The travel hub organizes several journeys a year to help international students discover Europe. Members of the hub also propose one-day trips that allow every student to visit cities that are close to Lille; hence, trips to Bruges and/or Brussels are planned at least once a semester. The hub is also in charge of the internet website as we publish articles about Skema's partner universities.

Pôle Relations Partenaires
Newly created pole, it is thanks to it that the most beautiful projects will be able to see the light of day, that trips can be made or that the hearts to be taken will find their half armed with the roses unearthed by the members of the pole! You understand, we are counting on them to establish contact with potential partners likely to accompany us throughout our adventure. No one considers a trip without the support of a bus company after all.
Event Department
The event hub is responsible for the organization of the Kfet dinner (organized on a specific theme at the cafeteria of SKEMA with various activities related to the chosen theme), afterworks, Valentin's day event. Members do their best to innovate and develop new projects!.
Si tu postules, nous aurons l'occasion de nous rencontrer lors d'un entretien afin de tester ta motivation !
President : David MARCO
E-mail address : david.marco@skema.edu
Phone number : 06.82.31.29.11
Facebook page : https://www.facebook.com/Skonnection
Instagram page : s_konnection