Nothing brings people together like good food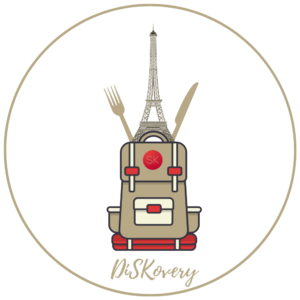 DiSKovery Paris aims to broaden the culinary knowledge of students by offering them easy to make recipes with flavors of the world, gustatory events throughout the year and cooking contests with prizes to win. We also want to create partnerships with companies in the fields of gastronomy and culture in order to promote "good deals" for Skemian students and to offer visibility to these companies. Finally, our ultimate goal through these different projects is above all to promote the sharing of tastes, the gustatory journey and the passion of the plate to all students.
Main events :
For three days, ten teams, each composed of two SKEMA students, will compete to win the Ma'sker Chef organized by DiSKovery. This culinary competition will take place on Tuesday, Wednesday and Thursday in the kitchens of the Paris Grand Campus. The jury will be composed of students from Diskovery Paris, teachers, but also professionals from the restaurant industry. The Ma'sker Chef is is divided into 3 main events:
Epreuve n°1 : Mon plat "étudiant" et réconfortant de fin de soirée sublimé
Event n°2: making a pastry that represents our school
Final round: Present and make a specialty from the region of your campus
Taste Week: We organize a discovery workshop during which students can come and taste flavors and spices from around the world and learn about their origins.
A blind test is also organized during which 10 particular spices are to be guessed. The students who discover the 10 flavors without mistakes receive a food and flavor package from our partners.
This is to allow students to broaden their knowledge by testing new flavors and spices from around the world, test their culinary culture and taste recognition on our palate and allow students to discover our partners and learn more about their products and specialties.

Communication Department
Le pôle communication s'occupe de promouvoir l'association aux étudiants et au public et de communiquer sur nos événements et partenariats a l'aide d'outils online et offline. Ses missions sont de superviser les réseaux sociaux (Facebook, Instagram et Linkedin) de l'association, créer du contenu, prendre des photos, gérer le planning des posts, et agrandir la communauté.
Event Department
Le pôle événementiel se charge de l'organisation des événements de l'association. Il a la résponsabilité du bon déroulement des événements en et hors campus ainsi que d'être force de proposition sur de potentiels événements pour promouvoir l'association et contribuer a son développement.
Partnerships Department
Le pôle partenariat se charge des dégoter de construire des relations et partenariats avec des entreprises extérieures qui partagent les mêmes valeurs que notre association et souhaite avoir plus de visibilité envers les étudiants. Il créé également des partenariats avec d'autres associations de SKEMApour travailler et organiser des événements communs ou bien collaborer ensemble dans des missions communes.
Website and Articles Department
Le pôle Site et Articles est a la tête de notre site internet et de la rédaction des articles promouvant les bonnes adresses (et bons plans) parisiennes culinaires et culturelles pour les étudiants. Il reflète également les partenariats de l'association et les recettes les plus populaires.