The BDS is an opportunity for you, as a student, to combine your passion for sport, your thirst for physical activity and your desire to get involved in an association that organises major events in community life.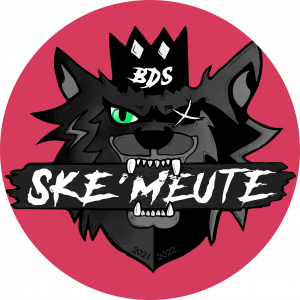 Throughout the year, we offer sports events to awaken the athlete in you but also to represent your respective associations during these events.
Avec ces nombreux partenaires et évents, le BDS et ses projets régalent la promo tout au long de l'année ! Si comme nous, vous êtes fan de sport, des valeurs qui s'en dégagent, et que vous désirez nous aider à partager le sport au sein de notre école, n'hésitez pas à nous contacter.
We've got fangs and guts, biceps and plans!
Main events:
Inter-school competition: sports events between several schools.
The Five : a football tournament between different teams formed by students from the school, representing their association.

Communication Department
The aim of the communication department is to keep the connection between SKEMA's students and the association. At each event and challenge, the communication department will animate the BDS social networks for even more fun!
Event Department
The events department is creative ! It proposes news events, helps to create and organize them. It always check if events are possible and not dangerous. During events, it never forget to animate and make people laugh.

Sponsors Department
The Sponsors department will find sponsors for the association. It is also looking for new partners to take advantage of attractive rates or free tickets to delight SKEMA's students.