Esprit Passion Ovale is a sports association that brings together rugby enthusiasts to promote the values of this sport.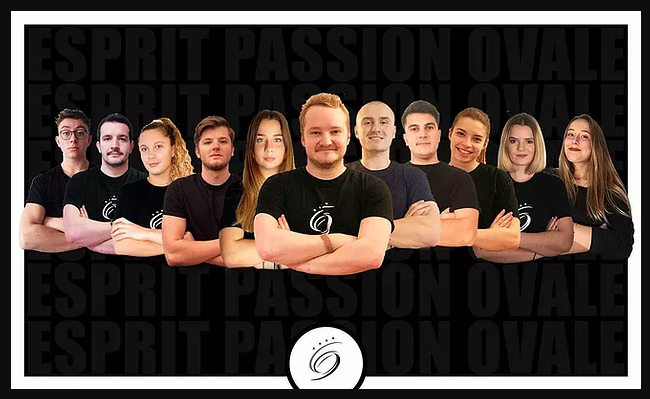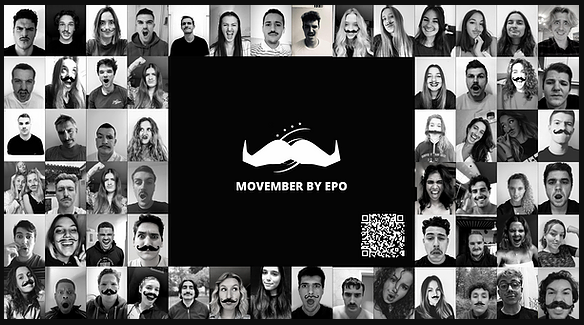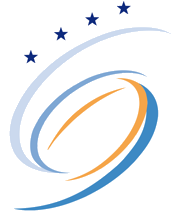 L'association organise de nombreux évènements au sein de l'école mais également avec des entreprises de la région. EPO regroupe les Rugbymen, les rugbywomen (Bagheera's), et les Pompoms. Nous sommes aussi soutenus dans tous nos projets par les Tontons de l'Ovalie. Ces anciens membres d'EPO ont décidé de créer il y a quelques années une association afin de faire perdurer les liens qui se sont noués durant leur cursus. Ces derniers encouragent nos équipes partout où elles se déplacent et reviennent chaque année lors d'un weekend pour partager leur expérience passée avec les étudiants.
Main events:
Beach Rugby : Tous les ans, EPO a le plaisir d'organiser un tournoi de beach rugby destiné exclusivement aux étudiants de SKEMA. C'est l'occasion pour nous de partager et de faire découvrir notre passion. C'est également l'occasion pour tous les nouveaux étudiants de faire connaissance et de marquer des points pour leur liste ou leurs cooptes.
Movember by EPO : Tout au long du mois de Novembre, les membres de l'association se laissent pousser la moustache et ont pour mission de sensibiliser tout le campus à la lutte contre les maladies masculines tel que le cancer de la prostate, des testicules mais aussi tous les problèmes de santé mentale en organisant diverses activités visant à collecter des dons pour l'association Movember.
Communication Department
Communication Unit: The EPO Communication Unit consists of two members. Throughout the mandate, they will be in charge of social networks and of the content that will be published each week: descriptions of events, articles, polls, challenges... They will keep the rest of the students informed.
Humanitarian Department
EPO's humanitarian pole was created only three years ago. The events organised by this section are emblematic of the association: the organisation of a wheelchair rugby with professionals in the field of handisport, or the introduction to rugby for the children of the Cannes home. We try to maintain the humanitarian dimension already in place in the association.
Sponsors Department
All the projects carried out during the year require subsidies, whether for the inflatable installations for beach rugby or for the floating pitch for water rugby. It is the sponsors' department that will approach a certain number of companies to convince them to sponsor the projects in view. This is one of the most professional centres.
Sports Department
EPO is first and foremost a sports association. The sports managers and Bag'z (rugbywomen) work hand in hand in the organisation of sports events and training sessions. They are in direct contact with the coaches. et des entrainements. Ils sont en lien direct avec les entraineurs.
PomPom Department
The POMPOM leader and vice-leader will be in charge of all the POMPOMs of the association. Dances and other shows are organised in conjunction with rugby tournaments and other association events organised by other skem associations.
The mere fact of playing Rugby (being registered) and loving the sport makes you an active member of EPO. A more specific recruitment will be put in place for those who will apply to be members of the bureau. As for the POMPOMs, a series of co-optations and interviews will be put in place by the POMPOM Head and Vice Head.
Président : Jacques DURAND
Adresse mail : jacques.durand@skema.edu
Facebook
Instagram
Website