Skema Yachting, a team who is passionate about the same thing: sailing.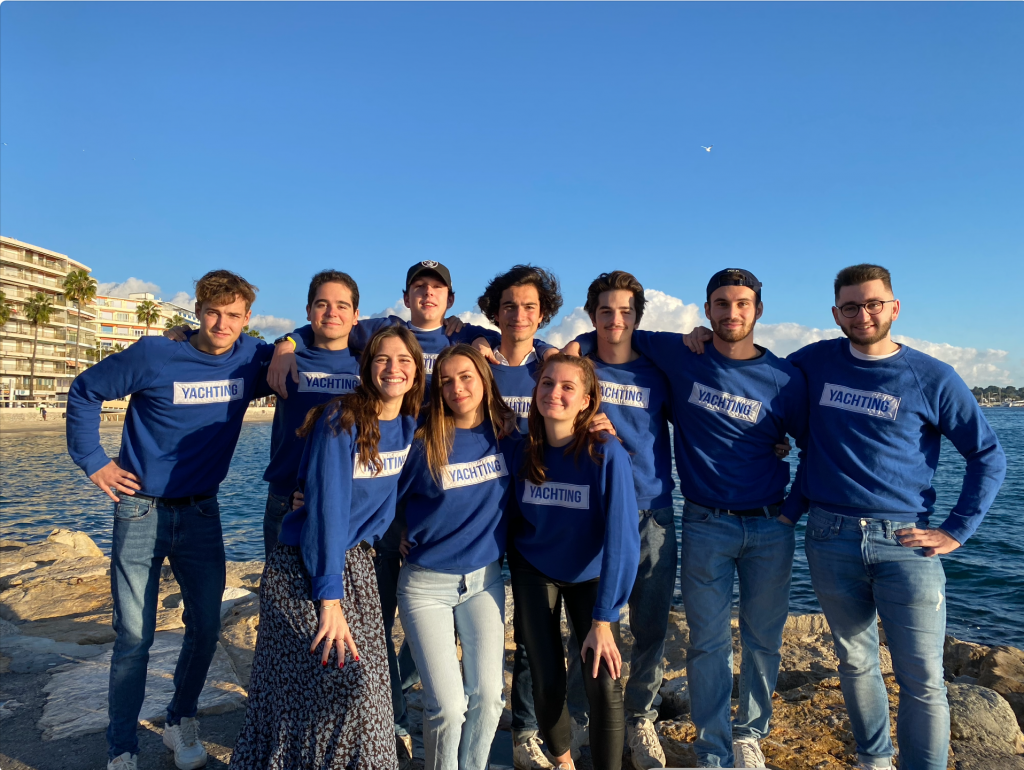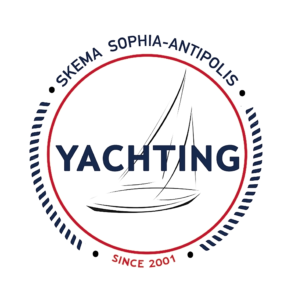 Skema Yachting is a sailing association on the campus of Sophia-Antipolis, created in 2001. Our aim is to give the year group the opportunity to practice water sports and discover sailing. In order to do that we offer them regattas and sailing in which they can take part in every week with us, all in a joyous and relaxed atmosphere! The association also organizes parties such as the Tahit'ise and the Full Moon party: the latter is awarded every year for being the best party of the second semester ? But our main goal of the year is the entry of the Course Croisère Edhec (CCE): the biggest student regatta of Europe where thousands of students meet for the tournament week.
Main events:
CCE or Spi Dauphine: students gather for a week for different tournaments: Land Trophy, Sand Trophy and Sea Trophy. Basically, the week is filled by tournaments on daytime and parties on night time. Full Moon Party (with SJS): this evening is inspired by famous parties originally organized in Thailand and takes place in a night club. Semi-surf (with Xtrem Intentions): in September we offer a trip with all the Skema students on the West coast. During 5 days students will practice surf or enjoy other water sports and parties.
Communication Department
This department manages all our social networks (Facebook, Instagram, LinkedIn…) to ensure the visibility of the association and to develop partnerships.
Event Department
The event department is responsible of every event suggested by Skema Yachting.
The events organized by Skema Yachting are the following:
-Afterworks: partnership with bars so that they can offer drinks at discounted prices.
-Boating licence: we give the opportunity for students to take the test with an attractive price
-Sailings: every weekend Skema Yachting hosts sailings assisted by 2 skippers
-Electro boules: we plan afternoons of a boules competition at a boules club with barbecue, eletro music, etc.
-Full Moon party: fluorescence and beach theme party taking place in March in a nightclub. The event is in collaboration with SJS
-Cleaning of the Antibes port in collaboration with HOPE
-CREPS training courses to practice sailing and other water sports
-Semi-surf: 5 days trip on the west coast in collaboration with Xtrem Intentions
CREPS Department
This department connects the association with the Antibes CREPS and organize together training courses there.
Sponsors Department
Most of our events demands high investment and financing (mainly the CCE), this is why this department is important for us. The aim is to find sponsors by a mailing campaign, brochures header for companies that could potentially finance our projects.

Pôle CCE
Our biggest event needs lots of organization principally taken care of this pole. To do that, they help finding sponsors, the sailboat for the competition, skippers, equipment etc.
We are looking for students involved in the student life on the Skema Sophia campus, as well as knowledge in the field of sailing. Registration will take place during the month of October 2022 in our Yachting local.
President: Paul AUBRY
Email address: paul.aubry@skema.edu
Phone number: 07 66 23 39 29
Facebook
Instagram
Linkedin