Association committed to raising awareness around mental health and providing support to students.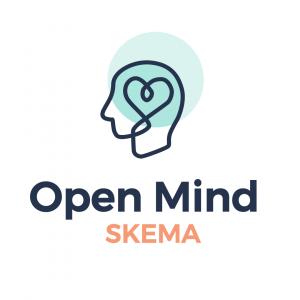 Open Mind SKEMA is an emerging association working to improve student mental well-being, personal development and speech liberation around mental health issues. We want to be a source of information, a vehicle for openness and a generator of a close-knit and attentive student community.
Main events:
"One therapy A month" is a series of sessions where students discover different therapies by mixing theory and practice. The goal is for them to work on their well-being, to discover the therapy(s) that are right for them, and to deconstruct potential stigma about therapy and mental health. ""Wellness Weekend"" is a two-day stay that aims to give students the opportunity to rest, recharge, learn more about their mental health and open up to others.                                                                                  

BDS X OPEN MIND BOOTCAMP

A healthy mind in a healthy body! BDS and Open Mind join force during one weekend to offer you sports activities to improve your self-confidence, team spirit and communication to push your limits! (And parties...shhh)

SAFE PARTY

A dance or relaxing evening according to the desire of our Skemien but always Safe! Open Mind invites you for an evening to have fun in peace! During the incredible Safe Party!
Armed with your gift bag (condom, ethylotest, hydroalcoholic gel and other goodies) spend an evening under the sign of prevention against the dangers of the party!

Office
Composed of a President, a Vice-President, a Secretary General and a Treasurer. This is the governing body of Open Mind. He is in charge of the smooth running of the activities carried out by the association. Initiative, good organization and listening are the main qualities sought to play a role in this department.

Communication Department
It creates regular social media content to inform, advise and support SKEMA students and all his followers.
It works to develop the association's reputation and promote its campaigns and events. It implements the association's communication policy. Responsiveness and availability, editorial qualities, creativity are the main qualities sought to exercise a role in this department.

Event and Canvassing Department
It is in charge of organizing the various events led by the association (such as One therapy A month and the Wellness Weekend). From getting in touch with partners, to the development of the event, to its promotion campaign, this hub is the lifeblood of Open Mind. Good interpersonal skills, rigour and resourcefulness are the main qualities sought to play a role in this division.