The Junior-Enterprise of SKEMA Business School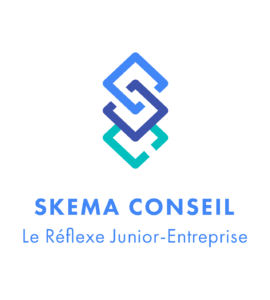 SKEMA Conseil est la Junior-Entreprise de SKEMA Business School. L'association fonctionne comme un cabinet de conseil professionnel ; elle a donc pour objectif de traiter les problèmes des différents acteurs de la vie économique, tout en favorisant une montée en compétences de ses membres. Actuellement présente sur les trois campus français, ainsi qu'à Suzhou et Belo Horizonte, SKEMA Conseil bénéficie d'une couverture internationale.
Main events :
In 2020, Skema Conseil was a finalist for the Excellence Award (Top 4 of the best Junior-Enterprises in France), which rewards the best Junior-Enterprise in France during the French National Summer Congress.
The French Winter and Summer National Congresses allow all the Junior-Enterprises of France to meet, in order to be involved in trainings given by the partners of the National Confederation of Junior-Enterprises (CNJE), but also to participate in various awards, rewarding the best Junior-Enterprises for their competence.

Audit & Quality
Quality control and preparation for the CNJE and ISO 9001 audits. No document leaves Skema Conseil without having passed through this department: rigour and analytical skills are therefore essential!
Human Resources and General Secretariat
Gestion et recrutement des consultants, ainsi que l'organisation des différents évènements internes. Si nous avons besoin de consultants pour une étude, c'est à eux que l'on s'adresse.

Marketing
Communication and marketing management at Skema Conseil. If you have a creative mind and is attracted by the operational aspect of marketing, this department is definitely for you!

KM/SI
Knowledge Management et Système d'Information. Gestion des outils organisationnels et de la centralisation des connaissances. Les membres de ce pôle sont polyvalents, mais aussi curieux !
Treasury
Ensures the management of the treasury throughout the year. They are the pillars of the group and are few in number, but particularly assiduous and rigorous: no approximation here, only precision.

Commercial
Le pôle qui s'occupe du développement et de l'activité commerciale de SKEMA Conseil. Professionnels de la relation client et de la gestion d'étude, les membres de ce pôle ont la négociation dans le sang.

International
Management of the international development of SKEMA Conseil, in Brazil (Belo Horizonte), in the United States (Raleigh), but also in China (Suzhou), in order to extend the SKEMA Conseil experience to 3 additional continents.