A sailing team motivated to organize tons of activities!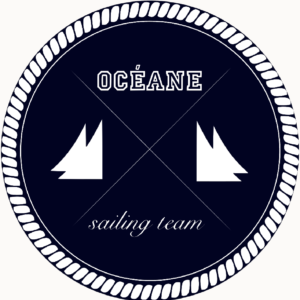 Océane is the sailing association of Skema. Its goal is to allow students to be in contact with the marine environment through different events such as fishing trips, kayaking, semi-surfing, the CCE or to help people to get a boat license!
Main events:

The semi-surf. This is the main event of the year. It's the time when pro and amateur surfers can get together to ride together! These few days during which students can meet around surfing. It should take place in Bidart at the end of August and be sponsored by Shakabay. 

The CCE/spi dauphine : It is the biggest student sport event in Europe. This event allows to gather about 180 sailboats! .
Communication Department
This department is in charge of spreading the communication around the events organized by Océane. It is in charge of creating posters and publishing shotguns. 
Semi-Surf Department
This department is in charge of the organization of the event. They have to find the place, the date, our partners and sponsors, select the number of participants. They will also be in charge of staffing the event during the event.
Event Department
The purpose of this department is to designate people in charge of each event. Alternating the event managers allows them to be fully involved in the chosen event and to be able to staff it entirely. They are in charge of organizing the event in its entirety (date, number of participants, place...) and ensuring its smooth running.
Canvassing Department
The purpose of this department is to approach companies that could eventually become sponsors in order to finance our goodies, our events but also our equipment (jackets, bobsleds, caps...). 
CCE/Spi dauphine department
The members of this department have the opportunity to participate in this beautiful event. In order to finance it, they have to find sponsors, organize events to collect money.