The Coffee's mission is to take care of the cafeteria and the hostel for BBA students, and to organize events on campus and off campus.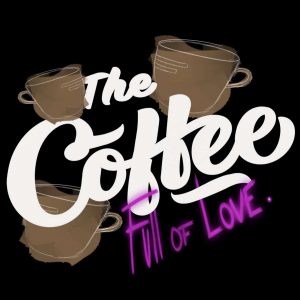 The Coffee's mission is to take care of the cafeteria and the hostel for BBA students. Our room is a meeting place for students, we have babyfoot, music, and a beautiful terrace. The association also organizes theme days to promote student life and dynamism. Tournaments and Olympiads with prizes to be won are organized to bring students together through the different breaks of their day. We also organize parties and after work to get together after class.
Main events
The number one event of The Coffee association is surely its theme days. Indeed, throughout the year, the Coffee will choose a day every 15 days where there will be a theme. That day, the association offers a meal and an activity that will be related to the chosen theme. This is done so that each day is not alike!
Another flagship event of The Coffee association is surely the tournaments offered. From time to time, The Coffee will organize small tournaments. These tournaments can be video games or sports tournaments. The goal is to entertain students with a bit of a challenge!

Bar Department
The Coffee is an association that runs a cafeteria so there is this whole "snack" system. It is, therefore, necessary to place orders, choose products, negotiate prices, see which product is liked by the students and which product is outdated.
Event Department
The Coffee organizes events such as theme days, tournaments, after works and parties. These events must be invented and managed, this is the main role of this department.

Communications Division
When The Coffee has a new partnership or organizes an event, social networks become very important. This department will therefore take care of Facebook, Instagram, Tiktok accounts… In addition to informing students of new developments, social networks can also be used to entertain!
Sponsors Department
Tgis department takes care of the emails and all the contracts that the association must manage. Indeed, when The Coffee has to negotiate a new partnership contract, it is up to this department to take care of it.
The Coffee expects you to be yourself! You need a minimum of seriousness because you have to run a bar, but don't worry, your good mood will do the trick! Recruitment is very important when you join us, you become a life member. The first part of recruitment is a 20-minute interview with current and former members of TheCoffee in a chill atmosphere. The second brings together alumni, members, and candidates for a friendly time in order to get to know each other.
Président : Pierre Antoine ROCHE
Adresse mail : pierreantoine.roche@skema.edu

Instagram