A family with a passion for extreme sports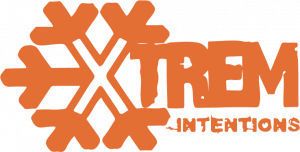 Our association, created in 1997, is the result of the work of passionate and voluntary Skémiens wishing to gather students around the practice of extreme sports. (Ski, Surf, Paintball, Karting...)
Today XTREM INTENTIONS has become one of the major associations on the Sophia Antipolis campus of SKEMA Business School thanks to the values it conveys from generation to generation: solidarity, dedication to its association, sportsmanship and camaraderie, adrenaline in the proposed activities as well as the surpassing of oneself in order to carry out the projects which make us dream.
Main events:
SEMI SKI: The Semi-Ski is a 4-day event around which students share a common passion, skiing. The semi-ski is not only the practice of skiing, it is also parties with our partner companies and events with our sponsors (contests, airbags etc.).
SEMI SURF: This is a 4-day event, in collaboration with the Yachting Association of SKEMA Sophia and Océane of SKEMA Lille. The stay takes place in one of the best surf spots in France. You will discover the practice of surfing but also a great spirit of cohesion thanks to the different activities of the stay.

Event Department
The event department is in charge of organizing the various events of the association. Its most important mission is to organize Semi-Ski.
Sponsor Department
The sponsor department is in charge of finding new partners for the future events of the association.

Communication Department
To inform students about the future events of the association. The communication department makes the events known through messages/images and videos for the promotion.
Ride Department
It takes care of the organization of Altiglisse (event in collaboration with GEM). The goal of this pole is to form teams that will participate in the business school cup.