Enactus is the association that promotes eco-friendly and social entrepreneurship into SKEMA (also active on the Paris and Sophia Antipolis campuses).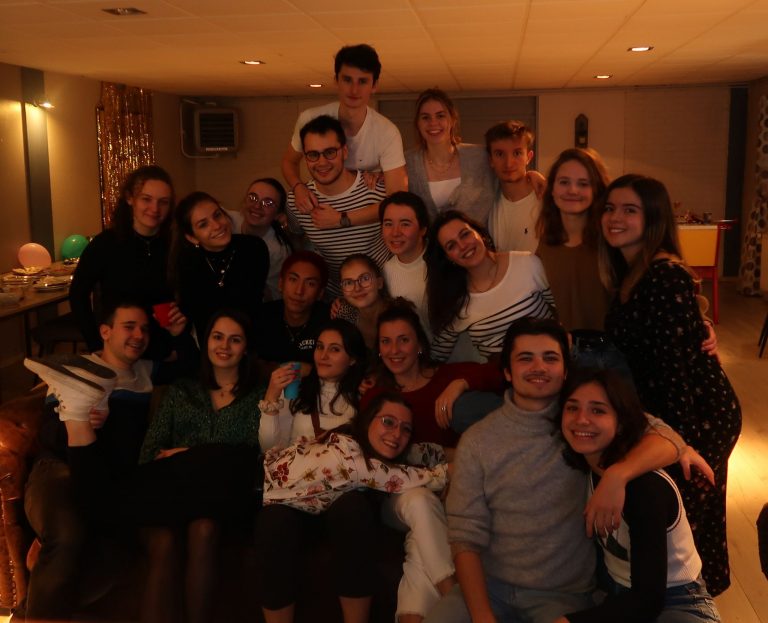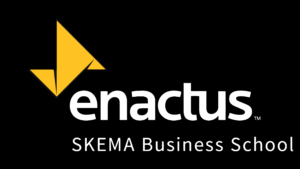 The Lille branch was created in 2015 and is part of the global Enactus network, which brings together more than 72,000 students each year in 36 countries. Through several projects, our goal is to acquire and develop professional skills while having a positive impact on society and the environment. We also organize events to promote entrepreneurship and sustainable development within SKEMA and even beyond. This year, the team is made up of 35 people and has 6 projects :
Green Impact helps Lille SMEs adopt eco-responsible measures by helping them better manage their waste.
Personal Invest promotes equal opportunities by enabling funding capacity officers to finance studies for people who do not have the financial resources to continue their studies.
INcycle is a platform for sales and donations of objects between SKEMIEN students.
Carrot and Collect distributes on the Lille campus cheap and organic fruit and vegetables packs, usually discarded because they are not calibrated.
Holé offers ethical, eco-responsible and inclusive underwear.
Main events :
Eclosion seminar : This seminar is exclusively for Enactus members and is organized by Enactus France in order to build the stages of a social entrepreneurship project : prototyping, business model, first transition to action, benchmarking and studies of their needs. 
The entrepreneurship fair : Meeting with entrepreneurs who will pitch their project with positive impact. 
Solidarity pumps : This is an event in partnership with the BDS (sport association) : we are in collaboration with a company which will give a check to a project owner committed to a more sustainable world. We'll give a price for the one who has done the more pumps. 
Wine n' Talk : A round table organic wine tasting with entrepreneurs.
Event Department
The role of the event department is to organize all the events of the association from A to Z. Our objective is to propose large-scale events, including by the intervention of professionals, to promote social and environmental entrepreneurship and increase the visibility of our association within SKEMA.
Communication Department
It aims to ensure the communication of the events of the association and the projects of Enactus SKEMA Lille. His concrete role is to produce posters, texts, publications on social network and videos to highlight the association inside SKEMA but also outside.
Canvassing Department
This department plays a key role in Enactus SKEMA Lille. Indeed, it allows our association to find partners and collaborations in respect of our values. Our canvassing department closely works with the other departments of the association: it promotes cooperation and builds lasting relationships with companies. 
Incubation Department
The incubation department promotes the development of projects through the incubation of projects within the SKEMA Ventures incubator. The head of this department occupies a special place in the strategic choice of the projects insofar as he accompanies the president in the reflections concerning the projects. It also helps to ensure the coworking sessions are well scheduled each week for the members of the association. The incubation department also helps the president in soliciting competitions allowing projects to win prizes and massively accelerate their development. 

Recruitment is very important at Enactus because when you join the association, you become an Enacter for life. So to make the right choice on the members recruited, there are three recruitments phases.
The first is a 30-minutes interview with a Enactus members where you have to choose which project you want to integrate or what is the project you want to create and incubate within Enactus. 
The second is to make a video where candidates present themselves and their motivation to integrate Enactus. 
The third is to do group work in 40 minutes to test your teamwork skills. 
Finally, members and candidates are gathered to get a drink to get to know each other.
President: Sacha POULHIER
Email address : sacha.poulhier@skema.edu
Phone number: 06 59 88 63 23
Email address of the association: enactus.lille@skema.edu
Facebook
Instagram
Website