Kosmopolitans is the student association that welcomes international students and promotes cultural diversity on the Paris campus of SKEMA Business School.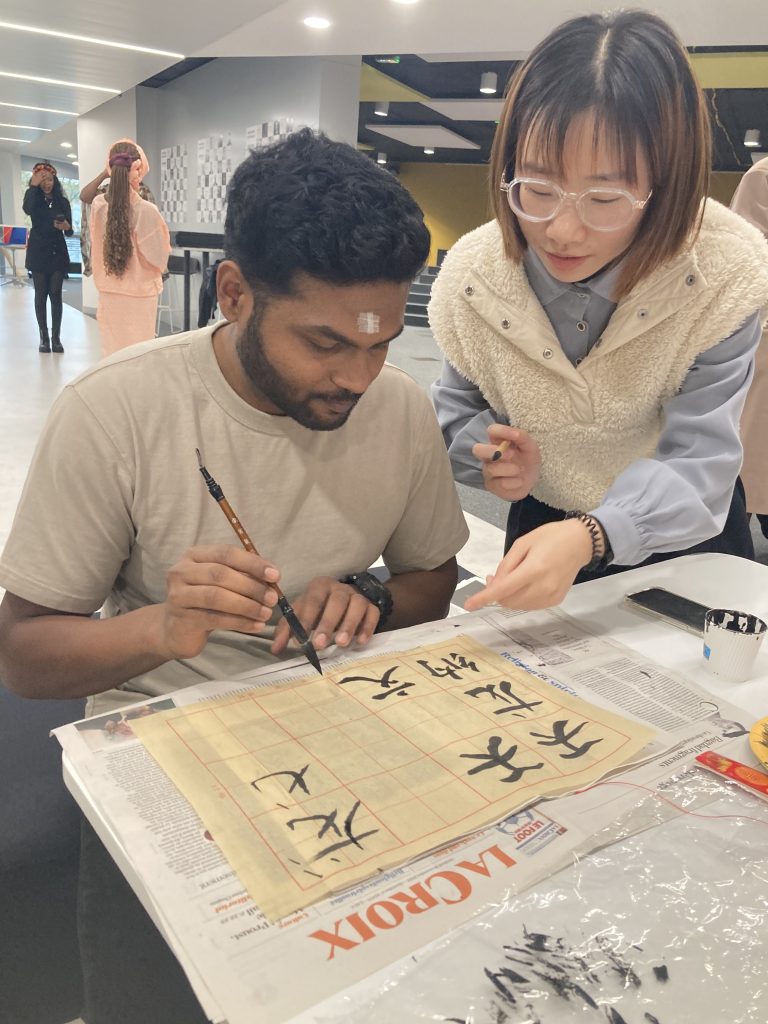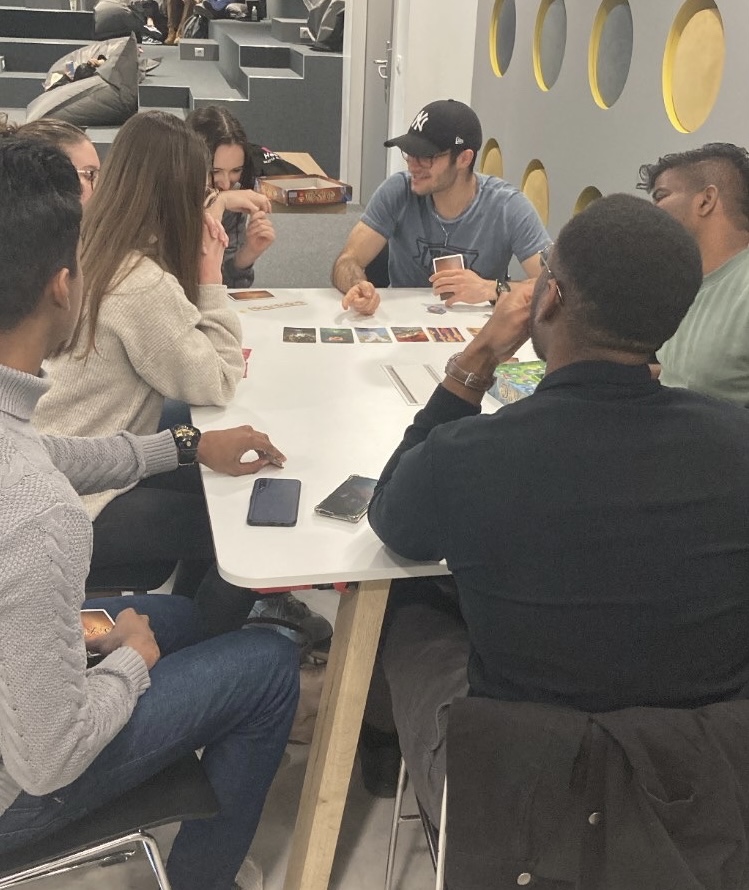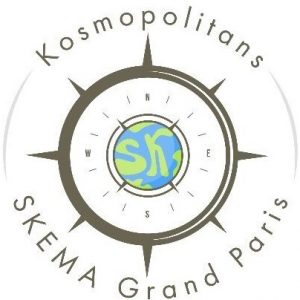 Kosmopolitans is the international association of SKEMA Paris. It welcomes international students and integrates them into the SKEMA student life as well as into life in Paris. Kosmopolitans' mission is also to accompany Skemians in the discovery of new cultures through national, international, and religious celebrations. Kosmopolitans is governed by the law of 1901 and was created in 2021.
Our values are open-mindedness, curiosity, and altruism. We promote diversity and tolerance. It is important to us to bring together French and international students who want only one thing: to exchange, share and discover one another.
Our key projects:
The "Buddy system": a mentoring program between international students arriving on the SKEMA Paris campus and volunteer students.
Culture week: a tri-campus week aimed at promoting different cultures around the world, in partnership with SKEMAFRICA. On the agenda: workshops, food tastings, conferences...
Chinese New Year consists of discovering Chinese culture through painting and calligraphy workshops, a Chinese buffet, and many other activities...
Diwali is the Indian festival of lights: dances, Indian food, henna, rituals, etc.
El Dia de los Muertos is an opportunity for students to discover Mexican culture. Food discoveries, activities and games will be on the agenda!
Easter, a chance to discover the Easter festival and its traditional egg hunt!
All in a good mood!
Our student association is divided into several departments:
Integration Department
The Integration department is directly linked to the international students: it helps them integrate into SKEMA and the Ile-de-France region. It works directly with SKEMA's International Office. One of the key actions of this department is the "Buddy System". It is a mentoring program allowing local students to volunteer and be assigned to newcomers, and to offer them personalized support. The aim is to accompany the internationals by answering their questions and helping them to settle in. This way, they will have someone they can trust to talk to at the beginning of their semester and integrate more easily into the campus later on. The "Buddy System" was also developed with a "Buddy Program": hikes and visits in Paris and the Ile-de-France region, recommendations on our Instagram account (tips, exhibitions, museums, nice neighbourhoods, walks...), ethnic board games afternoons. The members of this department also offer a listening unit via our social networks for any daily issue they may encounter. 
Event Department
The events department organises events promoting different cultures and celebrations, giving the opportunity to international students to share their traditions. The members of this department plan the events and arrange logistics. From exotic tastings to parties commemorating national and international holidays (Mid-Autumn, Asian New Year...), initiations to cultural and religious celebrations (Easter, Dia de los Muertos, Diwali...) ... Kosmopolitans makes you want to travel!
Communications Division
The communication department aims to promote Kosmopolitan's events within SKEMA and beyond, on different platforms such as Instagram, LinkedIn, Facebook... In addition, its members manage the internationals' WhatsApp group. The communication department writes communication messages, creates designs that convey the spirit of the event (or other) promoted and/or organised by the association.
Canvassing Department
The canvassing department is responsible for canvassing companies, schools, and other entities to create partnerships and thus increase SKEMA's external visibility. All of this is done with a view to supporting the organisation of our events by offering broader activities.
In the future, we would also like to open a Travel department.
Join us and create strong links with the international students at our school, help us to promote foreign cultures within SKEMA by actively participating in campus life! Recruitments take place in the form of individual interviews lasting 30 minutes.
President : Constance de LAUZON
Mail : constance.delauzon@skema.edu /kosmopolitans@skema.edu
Phone number : 33768628704
Instagram
Facebook
linktree
Linkedin