OneID est l'association des nouvelles technologies de SKEMA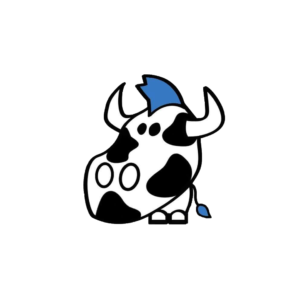 Créée en 2003 et élue meilleure association d'etudiants SKEMA 3 fois, OneID a pour but de promouvoir les nouvelles technologies et faciliter leur utilisation ainsi que d'organiser des tournois de jeux vidéo sur campus. Notre association se trouve actuellement sur les campus de Lille, Paris et Raleigh afin de permettre aux etudiants de rester connectés face au développement des nouvelles technologies peu importe leur localisation. Notre association est composée de 5 pôles : communication, digital, évènement, partenariats et radio. Chaque pole contribue au succès de notre association.
Main events :
Les Digidays sont une semaine d'évènements dédiés aux nouvelles technologies organisée par l'association de Lille. C'est l'occasion pour les etudiants SKEMA de découvrir la robotique, l'imprimante 3D etc.
Les Soirées Laser Game sont organisées plusieurs fois dans l'année.
Communication Department
Its goal is to ensure the communication of internal events to the association, but also plays a main role outside of OneID itself. The members of the Comms department are in charge of the Photoshop training sessions that are provided to SKEMA Students. The idea is to also offer in the near future Excel training sessions as well to better prepare students to their potential internships later on. The Comms dept. is also in charge of designing, creating, and producing logos & posters to other SKEMA clubs for free !
Sponsoring Department
This department offers visibility outside of the circle of SKEMA and gives us the opportunity to organize events in a much larger scale than just in the SKEMA premises, with the presence of trained professionals and potential partners. The dept. allows us to establish long term partnerships that benefit SKEMA students (VPN, Antiviruses, Reduced prices, or special offers, etc.)

Event Department
Its members are in charge of imagining, designing, and organizing events (like the Digidays or the Open-plays) with other companies thanks to the partnerships established by the aforementioned sponsors department (like SKEMA & Shadow). The events department works in collaboration with the Comms department to make OneID shine both inside and outside the SKEMA Environment.
Pôle Numérique
Ses membres sont en charge des sites internet des associations de SKEMA et de leur hébergement. Le pôle est un intermédiaire entre les différents clubs d'étudiants et l'hébergeur du site web : ils aident les clubs à créer et construire leur site web !
Le département est également chargé d'aider les étudiants de SKEMA à répondre à leurs différentes questions et demandes concernant le matériel et les logiciels : Vous avez besoin de faire réparer un téléphone ou un ordinateur ? Vous avez des questions sur une carte graphique, ou vous avez besoin d'aide pour décider quel iPad ou clavier acheter ? Le département numérique est là pour vous aider !
Finally, the department is also in charge of lending equipment to SKEMA students whenever they need it: Cameras, controllers, cables, etc.
Pôle Radio
Every week, the members of the department become broadcasters and gather around a live show broadcast to all SKEMA Students on campus. During the shows, other SKEMA clubs or outside speakers can be invited. The main mission for the Radio department is to inform about the news, SKEMA's students clubs' life but to also entertain the students. Part of the radio department is also dedicated to the creation of podcasts to be broadcast freely to SKEMA students!
The recruitment process' main goal is to attract L3 students that will perpetuate the tradition, ambiance, and the family spirit that OneID is known for. 1st phase: Interviews at the club's premises (or Online if the interviewee wishes to do so!) 2nd phase: friendly gathering during which a second interview will take place. An "exercise" can be asked to prepare, which varies on the department they wish to apply for! (Event idea, what sponsor to establish a partnership with, etc..)
Président : Solène Messac
Adresse mail : solene.messac@skema.edu
Facebook page : OneID
Instagram page : oneid.lille
Twitter : oneid
Website : https://oneid.fr/